Panda's Painting and Handyman Services – Mobile Home Power Washing Services in California
If you searching for mobile power washing near me, you are on the right page. Panda's Painting and Handyman Services offers Mobile Home Power Washing Services in California. We are a team of professional cleaning specialists serving homeowners throughout the state of California. Our mission is simple: to provide top-quality mobile power washing services that leave your home looking its best.
Looking for mobile home power washing services near me? Then we are the one. With years of experience under our belts, we have honed our skills and developed a process that guarantees results. Our team is fully trained and equipped with the latest tools and techniques to ensure that every job is completed to the highest standards.
When you choose our full-blast power washing, you can trust that you are getting the best possible service. We take great pride in our work and strive to exceed our customers' expectations on every job.
So why choose us for your home's power washing needs? There are several reasons:
We are dedicated to delivering the best possible results for our customers. Our team is highly skilled and uses only the highest quality equipment and cleaning products to ensure a thorough and effective cleaning.
We prioritize the safety of our team and our customers. All our employees are trained in the proper use of our equipment and follow all safety protocols to ensure a safe work environment.
We understand that our customers are busy, so we make the power washing process as convenient as possible. We offer flexible scheduling options and can work around your schedule to ensure that the job is done at a time that is most convenient for you.
We offer competitive pricing for our power washing services, so you can get the quality workmanship you deserve at a price that fits your budget.
In addition to power washing, we also offer a range of other exterior cleaning services, including window cleaning, gutter cleaning, and roof cleaning. No matter what your home's exterior cleaning needs may be, we have the skills and expertise to get the job done right.
Importance of Power Washing Services
Power washing, also known as pressure washing, is a popular and effective method for cleaning the exterior of a home. It involves using high-pressure water to blast away dirt, grime, and other debris that can accumulate on surfaces over time.
Aesthetics: A clean home looks more attractive and well-maintained. Power washing can help to restore the appearance of your home's exterior, making it look newer and fresher.
Maintenance: Regular power washing can help to extend the life of your home's exterior surfaces by removing dirt, grime, and other contaminants that can cause wear and tear. This can help to save you money in the long run by reducing the need for costly repairs or replacements.
Safety: Power washing can help to remove slippery substances from surfaces, such as mold and algae, which can create hazardous conditions for pedestrians.
Health: Mold and other allergens can accumulate on the exterior of a home and cause respiratory issues for residents. Power washing can help to remove these contaminants, improving indoor air quality.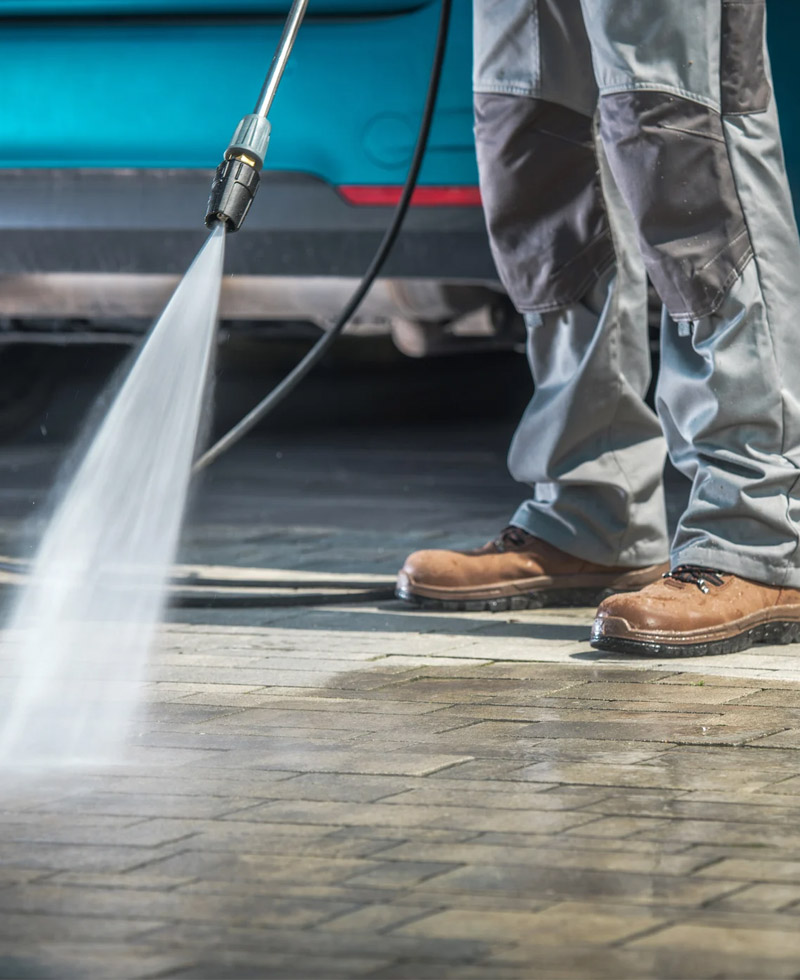 Looking for a power wash company near me, then we are the one. Overall, power washing services are an essential aspect of maintaining the appearance, value, and safety of your home. By investing in our mobile power washing, you can protect your investment and enjoy a cleaner, healthier living environment. We look forward to working with you and helping you achieve the clean and well-maintained home you deserve. Contact us today to schedule your power washing service or to learn more about the services we offer.